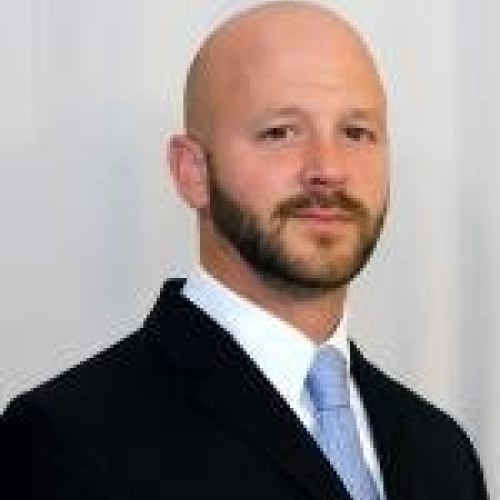 Spencer Fortwengler, of OWN IT based in West Boylston is a 17 year veteran of the real estate industry and has represented clients all over Massachusetts in over 300 real estate transactions. Spencer has built a solid foundation of clients in this community through his professionalism, attention to detail, and commitment to always put his client's needs first. Spencer has a been a top producing Realtor and winner of many aaccolades throughout his career and most recently landing in the top 1% in Central Mass.
He studied Psychology at Keene State College and afterward began work in Non-Profit & Education. Passionate about home ownership, Spencer has continued to leverage his know-how and experience to exceed his client's expectations.
Active in the Worcester community, Spencer is a proud board member of Habitat for Humanity and active in their effort to create affordable and sustainable housing for all. "I thoroughly enjoy given potential home owners strength, stability and independence they need to build a better life."
In his free time, Spencer is an avid sports enthusiasts and outdoorsman. Spending time in the outdoors together with his friends, his wife Caitlin, and their 2 young boys as well as his yellow Lab Finnley is never something Spencer takes for granted.
2021/22 Diamond Level Producer

"Kim from Rickman Really helped me to find a home, and through the process of getting a mortgage loan. She was very helpful until the end. I would recommend her, and use her again in the future."

"Very professional and accessible, we had enough open houses, better vetted buyers would have been a plus."

"My partner and I were looking for our first home in Worcester county and found Kim online. Since this was our first home, she graciously helped guide us through the process and told us everything we needed to know. The first
…
time we spoke with her, she asked thorough questions about what we were looking for. She was able to accommodate our schedule and take us to showings after business hours. She was always available, quick to respond, and quick to set up showings. She was able to get us a showing before an open house for the home we ultimately purchased. I would recommend Kim to anyone. She is a pleasure to work with!"

"I recently sold my condo I had Rickman Realty for my realtor Kim was excellent, extremely kind courteous and very knowledgeable throughout the hole sale actually I was pretty amazed when she sold it, she listed it on a Wednes
…
day had an open house on Friday and it was sold on Saturday. I have to say she is a pretty amazing lady and I would strongly recommend her and her company to anyone and Kim if you are reading this I just want to say thank you once again (Mark)"

"We just closed on the sale of our investment property in Worcester. Kim went above and beyond for us through the entire listing and showing process, and handled difficulties with our tenant and the unit in general with profes
…
sionalism and patience. We would recommend Kim to anyone looking for representation in the real estate market!"

"I've bought and sold quite a few properties in my time, but I'd have to say no transaction went more smoothly or easily as the one where Kim Rickman was in charge. I was out of state for this sale and Kim took care of every d
…
etail. No complaints, no hedging - just action. She knew exactly what to do, who to contact and how to get it done. She found a buyer quickly, at a good price, and made sure the two sides came together to consummate the deal. Right after the offer, I got a detailed list of everything that was going to occur, when it would happen and what I needed to provide or have available. Kim's whole team, assistants, lawyer referral, repair and cleanup crew were so helpful and reasonable! Kim would always be my first choice when selling or buying a property in MA, and I would suggest she should be yours too!"

"Worked with Kim Richman . She was great, went above and beyond for us during the sale of our house . Knowledgeable, kind , organized. We would highly recommend OWN IT . Shout out to all the staff Great experience Eric and Kat
…
hy"

"From the moment I met Kimberly, I had a great feeling about her. She is professional and personable too. She's the type of person you want to do business with because she really gets the job done, and if I knew her on a perso
…
nal level , she's the type of person you'd want to be friends with. That's a win - win in my book. She got everything done she was supposed to and was on top of everything the entire duration of the process. I consider myself lucky to have met her and fortunate to have done business with her. I will look to do business with her again in the future. After you do business with Kimberly, you will understand what I'm talking about. - Jason A."

"I recently had the pleasure of working with Kim Rickman on the sale of my house, and she exceeded my expectations during the entire process. Her high attention to detail, and her responsiveness during a very stressful time m
…
ade the entire process a breeze. Kim not only knows how to market and sell a home, she also has an uncanny knack for making you feel like everything is under control,...probably because with her running the show, it is! I highly recommend Kim and Rickman Realty!!!"